I want to improve firmness, reduce my sagging and cellulite, as well as excess fat in certain areas of my body to improve the appearance of my skin, even de-puff the feeling in my tired legs, but I don't want to go through surgery.
The professional radiofrequency device for use at home that specifically treats sagging, cellulite, excess body fat and tired legs, in different parts of the body such as buttocks, abdomen, arms or legs; and even back.

Effectively treats:

Anti-sagging:Improves the firmness of the skin in those areas where we have excess skin or it begins to sag.
Anti-cellulite:which usually appears in the buttocks and legs area.
Reduction of fat:which accumulates in different parts of the body (arms, abdomen, legs, back, waist and hips).
Tired legs:reduces swelling in tired legs.
Nº1 IN RADIO FREQUENCY AT HOME
How to use the machine?.
First clean the skin of the body well and make sure that it is clean and dry (remember that this device cannot be applied to the face, head, neck or foot area). Next, apply the corresponding cream in sufficient quantity in the area to be treated. For example, if you want to improve cellulite, use Body Slim and if you want to improve firmness, use Body Firming. The movements are circular. Once the device is turned off, finish massaging for the total penetration of the cream into your skin. In the case of wanting to combine both creams, the ideal is that one week you work on cellulite, and the other on flaccidity. Although also remember that since there is a maximum of 30 minutes on the body (10 minutes in each different area), you can do, for example, 10 minutes on the right buttock with the Body Slim for cellulite, 10 minutes on the left buttock with the Body Slim for cellulite, and 10 minutes with Body Firming to treat flaccid abdomen. And we tell you a trick; If you still want to further enhance the effectiveness of the treatment, one of the days that you are going to use the device, perform a body exfoliation (we recommend our Body Scrubmas). Then apply our firming cream on your face and device now and the results will surprise you.
RF Body Device
Hola a todas, la verdad que no me esperaba los resultados que estoy viendo ya que mi piel estaba muy estropeada debido a mi trabajo en el campo y las largas horas que paso expuesta al sol.
Desde que empezé el tratamiento con la crema reafirmante y el aparato de radiofrecuencia he notado en mi piel una mejoría increíble, la cual va recuperando poco a poco un aspecto más saludable, haciéndose visible más firme y luminosa
Já não vivo sem o RF Body Device
Adoro
Vou usar sempre
Pele macia
Muito mais firme, lisa
Textura e cheiro super agradável
Eu adoro qualidade, preço maravilhoso!
Radiofrecuencia corporal
Aparato bastante potente para ser de uso doméstico, como en todo hay que tener constancia para que los resultados sean efectivos
Encantada con estos productos
More information

The specific uses are:reduction of localized fat, improvement of cellulite, attenuation of stretch marks and improvement of blood circulation. 1. Before using it for the first time, you must charge the device. 2. Apply RF Body Slim cream to reduce cellulite and localized fat. Do not let it be absorbed to ensure that the device circulates correctly. 3. Apply it to the area to be treated:buttocks, abdomen or legs. 4. Attention, do not use it on areas such as the face, head, neck, or feet 5. It is advisable to apply the treatment with the device 3 times a week, maximum 10 minutes each time. Ideally every other day and preferably never before sun exposure. The rest of the days that you do not apply the treatment with the device, apply the corresponding product manually.
"Creams to brighten the face and combat sagging if you are between 50 and 60 years old"
"Best facial radiofrequency treatment at home"
"Creams to improve sagging if you are between 50 and 60 years old"
"This triphasic serum recommended by dermatologists is a success among the famous"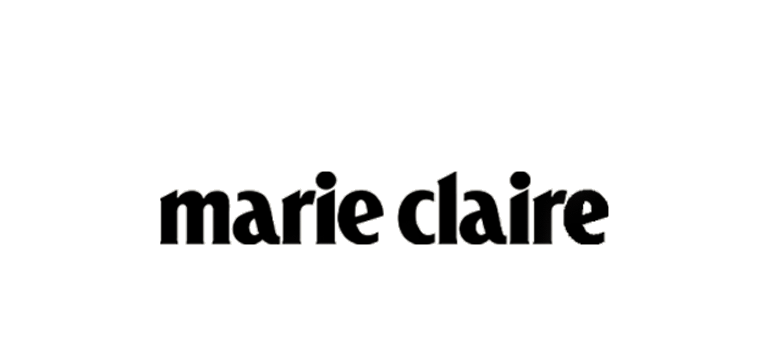 Body flaccidity
cellulite reduction
excess fat
More than 50,000 people trust Masderm
Why does it combine 3 functions?

Our device is high-tech and has won several international awards. It has been proven that these three functions together increase the effectiveness of the device on the skin and with our professional creams the results are very optimal to reduce fat and improve the figure.
How often do I apply it?

It is advisable 3 times a week, maximum 10 minutes each time and on alternate days. Never before sun exposure. The rest of the week apply the cream manually. First apply the cream you want to use in the specific area with clean and dry skin. Before it is absorbed, please start using the machine so that it can slide properly. Once the treatment is finished, you can finish massaging manually.
What are the contraindications?

In principle, if used correctly, it has no side effects on the skin. However, if your skin is very sensitive, you may suffer from some type of inflammation or redness in the first applications in the treated area. For this reason, we recommend using the device at low intensity in the first applications. It is not advisable to apply the RF Face Device in the following cases:1. Pregnancy and lactation. 2. Patients with severe heart disease. 3. Coagulation disorders. 4. Connective tissue diseases. 5. Patients with neuromuscular diseases. 6. People with cancer. 7. Patients with metal prostheses, pacemakers, defibrillators, etc. 8. Morbid obesity
What are the technical characteristics?

Nombre del producto: RF Body Device (Dispositivo Radiofrecuencia Corporal)
Modelo del producto: ES-1201
Voltaje de carga: 5V 1A
Potencia nominal: 2.5W
Modelo de batería: 103048
Parámetros de la batería: 3.7V/1500mAh
Tiempo de carga: 3 horas
Tamaño del producto: 78*88*122MM
Cumplimiento estándar: GB 4706.1-2005 GB4706.15-2008
Duración de funcionamiento: El dispositivo se paga solo de forma automática a los 10 minutos.

Junto con el Dispositivo de Radiofrecuencia Corporal, recibes un libro completo de instrucciones, una toallita limpiadora y un cable con dos salidas. Una para conectarlo al dispositivo y otra para conectarla a un aplicador que debe ir conectado a la corriente.

¿Cómo puedo combinar las funciones de RF Body Device?

El dispositivo multifuncional corporal RF Body Device tiene un total de 4 funciones: 

EMS
SLIM
RF
SLIM + RF

Las funciones EMS y RF deben utilizarse junto con la crema RF Body Firming. Mientras que las funciones SLIM y RF+SLIM debe usarse la crema RF Body Slim.

Puedes combinar diferentes funciones en una misma zona pero te aconsejamos que sigas una pauta para ser constantes con el tratamiento.

Por ejemplo, si quieres tratar celulitis en las piernas pero flacidez en los brazos, una pauta puede ser:

10 minutos pierna derecha con RF Body Slim + función SLIM
10 minutos pierna izquierda con RF Body Slim + función SLIM
5 minutos brazo derecho con RF Body Firming + función RF
5 minutos brazo izquierdo con RF Body Firming + función RF

Haz esta pauta lunes, miércoles y viernes durante un mes y al mes siguiente puedes cambiar de función, como por ejemplo:

10 minutos pierna derecha con RF Body Slim + función RF+SLIM
10 minutos pierna izquierda con RF Body Slim + función RF+SLIM
5 minutos brazo derecho con RF Body Firming + función EMS
5 minutos brazo izquierdo con RF Body Firming + función EMS