The face is the reflection of the soul and we
help you to always reflect the best version of yourself.
And although having a birthday is wonderful, it is also true that one of the most frequent fears we have is how the passage of time is reflected on our face.
For this reason we have
formulated, together with dermatologists
, our
Triphasic Serum;
to help you prevent and treat the most common signs that appear, such as wrinkles, spots, lack of firmness and lighting. Its proven effectiveness has made it one of our top sellers with
87.3% repetition among our customers.
With our
Triphasic Serum
you will prevent and treat:
The lack of light
The wrinkles
the stains
flaccidity
Nº1 IN RADIO FREQUENCY AT HOME
Dr. Gemma Marquez.
"For those women over the age of 25 who want an effective product against the main signs of aging:luminosity, dark spots, wrinkles and sagging and also want to take care of their skin in a natural and healthy way, I recommend the Masderm for all of them."
Excelente
Llevo 2 semanas usándolo y mi piel es otra.
Espectacular
Simplemente me encanta, uso primero el serum y despues cuando se absorbe en la piel me pongo la crema facial Masderm. Me noto la piel mucho mejor.
Fantastico
No hace muchos meses que uso Masderm, empecé por la limpiadora y el peeling facial, los uso en la ducha. Luego antiarrugas y el contorno de ojos, poco a poco noto mi piel mas suave, mas cómoda. Desde que utilizo el serum el cambio a mejor en pocos dias es visiblemente notorio. La piel esta muy amorosa, luminosa, radiante. Salgo a caminar y me dicen que tengo la piel muy bonita últimamente. Estoy encantada.
Me encanta ☺️
El serum triphasic es mi descubrimiento más maravilloso!..Después de tanto tiempo usando de todo, llegó a mi vida este producto espectacular!...Para mí es oro líquido, tengo 50 años y no sabes como me ha cambiado la piel...
More information

The Triphasic Serum is applied twice a day, in the morning and at night, on a clean face. Being triphasic you must make sure that all the ingredients are well mixed. To do this, shake the product for a few seconds until the color is lime. Once mixed, we recommend that you apply it in the cup of your hand in the appropriate amount for your skin and then you can spread it on your face.
INCI Composition

Main Ingredients:Vitamin C, Vitamin E, Aloe Vera, Rosehip, Argan Oil and Probiotics INCI Composition:Aqua, Hydrogenated Ethylhexyl Olivate, Dimethicone, Rosa Moschata Seed Oil, Argania Spinosa Kernel Oil, Hydrogenated Olive Oil Unsaponifiables, Ascorbyl Glucoside, Lactococcuss Ferment Lysatre, Aloe Barbadensis Leaf Juice, Citrus Limon Peel Oil, Daucus Carota Sativa Root Extract, Daucus Carota Sativa Seed Oil, Helianthus Annuus Seed Oil, Beta-Carotene, Ascorbyl Palmitate, Tocopherol, Beta-Sitosterol, Squalene, Glycine Soja Oil, Sodium Chloride, Sodium Benzoate, Citric Acid, Lactic Acid, Sodium Sulfite, Potassium Sorbate, Ascorbic Acid, Citral Limonene, CI 42045
"Creams to brighten the face and combat sagging if you are between 50 and 60 years old"
"Best facial radiofrequency treatment at home"
"Creams to improve sagging if you are between 50 and 60 years old"
"This triphasic serum recommended by dermatologists is a success among the famous"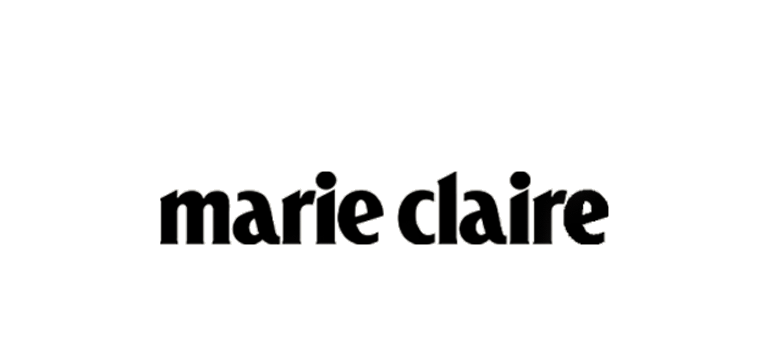 Brightness
Wrinkles and Spots
Flaccidity
More than 50,000 people trust Masderm
How does it apply?

To apply it correctly, we will first have to homogenize the phases, that is, mix it so that it remains a single color:shake effect! Then put up to a maximum of 8 drops of the product in the bowl of your hand. Apply it to your face by little touches and finally, to help it absorb better, help yourself with a massage from bottom to top.
How many times should I apply?

You can apply it 2 times a day on a clean face, that is, in the morning and at night before any other product or makeup. When it is absorbed, we can continue with our routine and apply the usual products without problem.
How much should I apply?

It depends on our skin type, in case of:- Dry skin:8 drops - Oily skin:4 drops - Normal (or combination) skin:6 drops
After the Triphasic Serum do I need a moisturizing cream?

It is always recommended to use a moisturizing cream, but in cases of skin without signs of aging, the Triphasic Serum hydrates deeply, so it would not be necessary. Although remember that in the morning sunscreen is essential as the last product in your daily routine. In skins with marked signs of aging, the Triphasic Serum can be combined with the Trimas Antiaging Cream to make a perfect combination! And if you want to improve flaccidity, apply our RF Facial Cream firming cream as the last product!
¿En qué paso me aplico el Sérum Triphasic?

Los sérums son productos altamente concentrados que deben aplicarse justo después de la limpieza. Es decir, utilizas un limpiador como por ejemplo Cleanmas, y después aplicas el sérum.
El único producto que va antes que un sérum, es un tónico. Si no utilizas ningún tónico, el serum irá justo después de la limpieza.
Una vez aplicado el sérum, puedes continuar con tu rutina.