Self Sunmas 200ml
Moisturizing and antioxidant self-tanner
23 reviews
The skin is the largest organ in our body and our cover letter. We all like to have healthy and good-looking skin, naturally accepting the passage of time and without complexes.
Furthermore, it is It is essential to protect it daily to avoid the impact of the sun or blue light that are the main causes of premature aging of our skin; therefore causing spots, wrinkles, flaccidity or lack of luminosity.
To prevent the early onset of these signs of aging, dermatologists recommend applying a broad-spectrum sunscreen daily year-round. However, if you are a person who likes to take care of yourself and have a skin with that beautiful tan, but without thereby harming the skin, our Self Sunmas Self Tanner It is the perfect option to obtain a beautiful natural tan, comfortable to use and no orange hue.
The main benefits for the skin are:
Self-tanning of the skin with a completely natural appearance.

You will not need to sunbathe to look tanned and, therefore, you will avoid the appearance of signs such as spots and wrinkles.

If you expose your skin to the sun, you will not need as much exposure, since your skin starts from a tan.

Results from the first application and after 20-30 minutes you already see the change in your skin.

You need a small amount to get the desired result.

It does not leave remains uncovered or with an orange color.
Nº1 IN RADIO FREQUENCY AT HOME

Dr. Fátima Moreno-Suárez, Dermatologist.
"Masderm Self Sunmas self tanner is an excellent option for those who are looking for an effective and safe product to tan naturally. Its formulation is ideal for respecting and hydrating the skin and increasing its tone without having to sunbathe and expose the skin to ultraviolet rays, thanks to some of its active ingredients such as carrot oil, red vine oil, sunflower oil, among others"
Self sumas
Después de las vacaciones que enseguida se va el color de la playa, que por supuesto con el cuidado solar de Masderm, he traído la piel, increíble toda mi familia y yo lo hemos utilizado y no nos hemos quemado, sino que al contrario hemos traído una piel hidratada y con buen tono. Ahora llevo una semana usando self sumas y es el auto bronceador más bonito que he utilizado nunca te da un tono fresco a la piel brillante y no se nota nada que es un auto bronceador tipo los naranjas a los que estamos acostumbrados.. creo que lo voy a seguir utilizando en invierno y lo voy a sustituir por los maquillajes que taponar la piel porque lo que quiero es tener un tono sano y con ese color tan bonito. Gracias
autobronceador muy bueno
Muy buen producto, deja una piel unificada y suave, con un toque de color que se nota, pero de una manera muy natural
Piernas con color
Tengo una piel blanquísima y detesto tener las piernas blancas en verano. Había usado bronceador sin sol con anterioridad pero me dejaba las piernas con manchas y de un color anaranjado. Self Sun Más es super natural. Es un gel que se aplica fácilmente y te deja un suave color bronceado. Lo suficiente para hacer desaparecer el blanco. Yo me lo aplico sólo una vez por semana y no necesito más. Seca muy rápido y puedo vestirme enseguida y seguir con mi rutina habitual.
More information

Before applying the product, we recommend that the skin is clean and hydrated. You must apply the product until you get the desired color. You will see that a few minutes after the application there is already a change in the tone of your skin, although it is not until 24 hours after the application that the definitive skin tone can be seen. We recommend that you apply an adjusted amount to the area you want to self-tan the first time, and that the next day, depending on the tone you have obtained, apply more or less product. The effect of self tanning lasts 5-7 days. In the event that after applying the product the tone is higher than desired, you can reduce it with an exfoliation. It is very important that you apply the product evenly on the parts you want to tan, to ensure that it is well distributed. To do this, we advise you to use a specific self-tan application glove that helps to even out the distribution of the product evenly. And don't forget to wash your hands once you apply the product.
INCI Composition

Aloe Vera, Red Vine, Goji Extract, Jojoba Oil, Vitamin E, Sunflower Oil, Carrot Oil. Aqua, Dihydroxyacetone, Aloe barbadensis Leaf Juice*, Propanediol, Glycerin*, Helianthus Annuus Seed Oil*, Caprylic/capric Triglyceride, Maltodextrin, MicrocrystallineCellulose, Simmondsia chinensis Seed Oil*, Xanthan Gum, Glyceryl Caprylate, Tocopheryl Acetate, Glyceryl Unde cylenate, Cellulose Gum , Lycium barbarum Fruit Extract*, Vitis Vinifera Leaf Extract*, Beta-Carotene, Daucus Carota Sativa Root Extract, Daucus Carota Sativa Seed Oil, Ascorbyl Palmitate, Citric Acid, Sodium Hydroxide, Benzyl Alcohol, Potassium Sorbate, Sodium Benzoate, Parfum.
"Creams to brighten the face and combat sagging if you are between 50 and 60 years old"
"Best facial radiofrequency treatment at home"
"Creams to improve sagging if you are between 50 and 60 years old"
"This triphasic serum recommended by dermatologists is a success among the famous"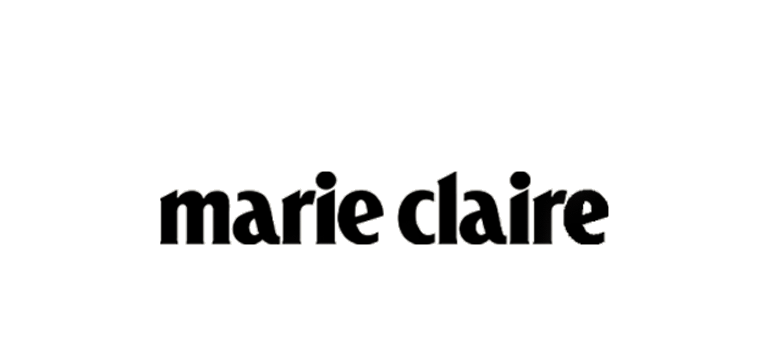 brown skin tone
skin radiance
Duration 5-7 days
More than 50,000 people trust Masderm
Does it stain clothes?

Does not stain clothes. However, we advise that before putting on your clothes, let the product act on your skin for 1-2 minutes before getting dressed. Once you make sure that it is well penetrated, you can get dressed with complete peace of mind.
Can you sunbathe after applying it?

Yes, you can apply the product and then expose your skin to the sun after 10-12 hours. But remember that it is essential to apply a broad-spectrum sunscreen to both your face and body before going out in the sun. In this case we advise you to use our Sunmas SPF 50 and Body Sunmas.
Is it for face and body?

Yes, it is for both areas. Make sure that you apply the product evenly and do not leave any part without applying it to avoid white areas. Once the Self Sunmas has been applied, please do not forget to wash your hands with a neutral soap.
How long does the effect last?

On average, the effect of the self-tanner lasts 5-7 days from the first application. You can wear it until you achieve the desired skin tone knowing that after approximately 7 days the effect will disappear.
¿El autobronceador Self Sunmas deja tonalidad anaranjada?

No, puedes aplicarte las capas que necesites, por lo que puedes modular la tonalidad a tu gusto. Solo aparecerá tonalidad anaranjada si te aplicas un exceso de producto, es decir, reaplicas varias veces hasta subir mucho el tono.