Daily hydration of the skin of the body is essential to have healthy, soft and hydrated skin, thus preventing it from drying out easily and the appearance of those flakes that unfavor and age the appearance of the skin. However, an ideal complement to this hydration for the skin of your body is exfoliation.

To make exfoliating the skin of your body a pleasant experience with obvious results, our Body Scrubmas body scrub effectively renews dead cells that accumulate throughout the body in areas such as the skin of the legs, back, knees , elbows or abdomen. You should also know that by eliminating these leftover dead cells on the epidermis after a good body exfoliation, your skin will have a greater capacity to absorb the active ingredients of those products that you apply afterwards, thus maximizing their effectiveness.

The Body Scrubmas effectively removes impurities and dead cells that accumulate on the skin, effectively achieving:

Regenerate the body's skin cells
stimulate blood circulation
Reactivate skin hydration
Nº1 IN RADIO FREQUENCY AT HOME
Dra. Eva Vilarrasa.
"For a correct and effective exfoliation of the skin of the body, I recommend the Masderm Body Scrubmas exfoliant. It has 85% natural ingredients with antioxidant and regenerating properties of the skin"
Fantástica
Deja la piel del cuerpo súper suave y renovada
Genial
Te deja la piel limpia de impurezas y muy suave una sensación genial os la recomiendo
Espectacular
Me encanta como huele pero la sensación de después todavía más. Todo el mundo me pregunta que hago para tener la piel tansuave. De verdad que super recomendable.
Imprescindible
Me encanta su aroma y me deja la piel supersuave.
More information

It is very important to make sure that the skin on your body that you are going to exfoliate is dry. Apply the amount of our Body Scrubmas necessary to cover the area to be exfoliated. Massage from bottom to top on legs and arms. In the chest, back, buttocks or abdomen area, the correct direction of the massage is in circles. It is advisable to help yourself with a horsehair glove. Once you make sure that the product has penetrated your skin correctly, you can remove it with water. For this reason we recommend that you exfoliate before showering. Dermatologists recommend exfoliating the skin of the body once a week, and in summer even twice a week. In the case of very dry skin, it can be increased, but we recommend the recommendation of your trusted dermatologist. In the event that you have an open wound or burn, do not apply the product to this area. After removing the product from your skin, it is much more receptive to the application of your body routine. We recommend applying our Body Firming to well-exfoliated, clean and dry skin afterwards to help improve the firmness of the skin and hydrate it to the maximum.
INCI Composition

Main ingredients:Sweet almond oil, Argan oil, Avocado oil, Macadamia oil, Rosehip oil, Vitamin E, Aloe vera without parabens. Composition INCI:Aqua, Glycerin, Perlite, Prunus Amygdalus Dulcis Oil, Rosa Moschata Seed Oil, Argania Spinosa Kernel Oil, Macadamia Integrifolia Seed Oil, Persea Gratissima Oil, Passiflora Edulis Fruit Extract, Citrus Limon Fruit Extract, Ananas Sativus Fruit Extract, Vitis Vinifera Fruit Extract, Tocopherol, Beta-Sitosterol, Squalene, Glycine Soja Oil, Laureth-7, Polyacrylamide, C13 -14 Isoparaffin, Sodium Chloride, Alcohol Denat, Sodium Bisulfite, Disodium EDTA, Parfum, Amyl Cinnamal, Benzyl Benzoate, Hexyl Cinnamal, Linalool , Potassium Sorbate, Phenoxyethanol, Ethylhexylglycerin, CI 60730
"Creams to brighten the face and combat sagging if you are between 50 and 60 years old"
"Best facial radiofrequency treatment at home"
"Creams to improve sagging if you are between 50 and 60 years old"
"This triphasic serum recommended by dermatologists is a success among the famous"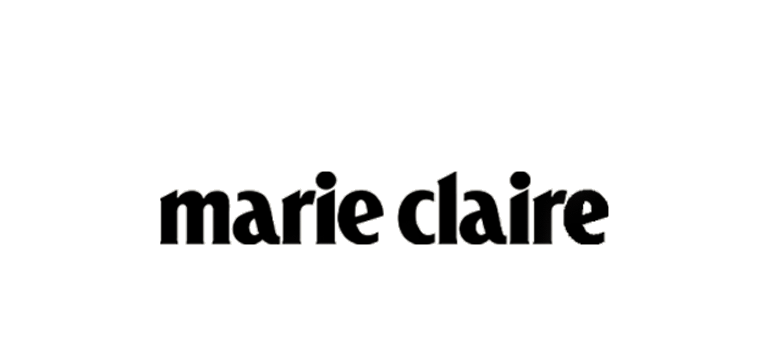 Regenerates Skin Cells
Stimulates Blood Circulation
Reactivates Skin Hydration
More than 50,000 people trust Masderm
How often should I exfoliate?

Dermatologists recommend exfoliating the skin on the body and face once a week. In periods with sun exposure even 2 a week.
How do you withdraw?

Once the product has been applied to the skin of the body, ideally remove it with cold water. This is why we recommend exfoliating the skin of the body before the shower.
Can I use it for the face?

Although you can use it for the face, the ingredients in Body Scrubmas are specific for treating thicker skin on the body. Therefore, in case you need a facial scrub, we recommend our specific Scrubmas for the face and thus complete the family of exfoliation.
Can I use a horsehair glove?

Of course, in fact we recommend it because it is used to massage and introduce the product even more into the skin cells.